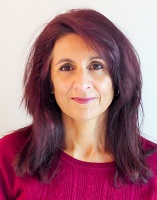 Thank you for taking the time to look through my web site, I hope you find the following information helpful.
My private practice is based in Westhoughton, Bolton, which is easily accessible to the Bolton area, Wigan and Leigh but also to other areas of Greater Manchester and Lancashire.
Since qualifying as a counsellor I have had additional specialist training and gained experience in helping people with many issues such as bereavement and loss, abuse, depression, stress and anxiety. Training has enabled me to help and support people with a wide range of problems, to gain insight into their difficulties or distress and develop more resourceful ways of coping.
I really believe that with the right help, people can change their limiting beliefs and live more fulfilling lives.  I have learnt about resilience and how painful experiences and negative life events can affect a person.   I provide a place for you to grow, heal and reconnect to your own power in a positive life changing way.
I have had extensive experience working in many settings as a counsellor, whether that be in the NHS, private or voluntary sector.  Currently, I run a busy private practice alongside providing a counselling service for a project working with the over 50's.
I am continually learning and developing to ensure that I am effective as a therapist, participating in various personal development courses, training and workshops which enable me to keep up to date with different ways of helping people.
During my time as a therapist I have worked with many issues but every person is unique, no two clients are ever the same and I approach every session with this in mind, respecting the individuality and uniqueness of everyone I meet.
My belief is that each individual has within themselves the resources for personal growth and each person:
Deserves respect and is able to choose their own direction in life
Is unique and has inner ability to reach their true potential
Is the only person to truly know themselves fully
The enjoyment of working as a therapist is meeting new people, listening to their individual situation and understanding the changes they would like to make. It is inspirational to witness positive change in people as they gain greater control over their lives, perhaps coming to terms with past issues and experiences or finding resolutions to them.
Therapy can be a very courageous journey, sometimes painful and scary but ultimately a rewarding journey. I feel privileged to have shared this journey with so many people.
Anything can be achieved in small, deliberate steps. But there are times you need the courage to take a great leap; you can't cross a chasm in two small jumps – David Lloyd George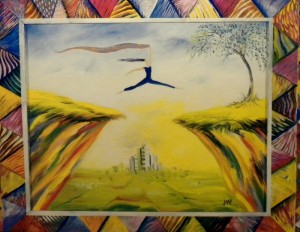 I am an accredited member of the British Association for Counselling and Psychotherapy. I abide by their code of ethics and attend monthly supervision to ensure my practice maintains the highest professional standards.
My qualifications:
Advanced Diploma in Counselling
Post Graduate Diploma in Counselling Children and Young People
Professional Training in the Therapeutic use of Mindfulness
OCST Certificate in Online Counselling
Certificate in Bereavement and Loss
Life Coaching Certificate
Diploma of Advanced Holistic Hypnotherapy
Contact me at:  fionafoster02@gmail.com  Tel:  07874 223422
Fiona Foster